When the Mountains are Blue…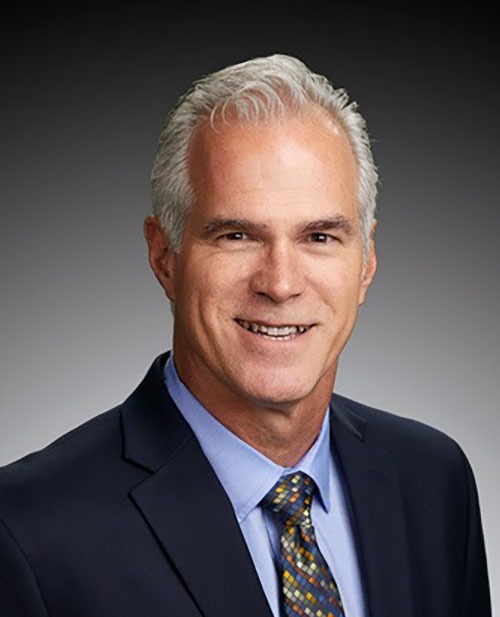 As a new employee, I enjoy the refreshing culture of a company that boldly posts their Ten Secrets to Success on hallway walls throughout our places of work. Take a minute to reread them and choose which elements you are good at and which you wish to improve on in your personal and professional life.
My experience working with large public companies taught me both – how sophisticated systems and visibility to data can strengthen performance and how bureaucratic indifference and absence of trust can harm organizations. The Blue Mountain Organizational Values should align with what is important to you. For me Honesty, Integrity, Trust and Respect are most important. Help promote a Safe Culture where Mutual Trust and Respect can flourish.
Mutual Trust and Respect is not automatic with position or title. This is genuine only when each of us hold ourselves to high standards that we can be proud of and feel responsible to NOT let down anyone on the team. Be collaborative and be a respectful listener to others. The strongest Teams share "earned" Mutual Trust and Respect. Information flows more easily; misunderstandings are minimized, and unnecessary work is nearly eliminated. Individuals want to be heard, their ideas valued, and know that they will have the support of their team if they make a mistake.
I am very happy to be here with our Blue Mountain Team! My enthusiasm for learning what is "behind the numbers" means that I have a curiosity and respect for what you do. My mission is to quickly come up to speed and contribute to helping Strengthen the Organization and Create Opportunity for both our Ownership and all Employees!
Teamwork – Your Most Valuable Resource
Work together. That's been my theme in construction for many years and it fits right in with our BME goal of Focus your Resources. The General Contracting group is focused on building Assisted Living facilities and multi-family Apartment projects. Our projects take years to develop, design and permit, then a year or two more to construct. It's a long time to have to focus on each project, but the end reward is a valuable addition to BME assets.
Given the long length that our projects take to construct, it is really important that we work together as a team. Respect for each other is a must. Each member of every team must be relied upon to do their job effectively. But at the same time, we need to have some fun at work and we definitely must be willing to help each other.
As a young engineer in my first real job, I remember watching the President of the company throw a big plastic water bottle on his shoulder. He would walk through the office and change the bottle on top of the water cooler. The message was clear, titles don't mean much, everyone should be willing to do what it takes to get the job done.
In 2021 General Contracting will complete a beautiful three level assisted living facility overlooking the bay at Glen Cove in Vallejo, and a nine-building apartment complex right next to City Hall in Lathrop. We will break ground on two more assisted living facilities, one in Santa Rosa, and another in Los Gatos. The later part of 2021 will see us start construction on another apartment complex in Natomas, on the north side of Sacramento. Just working together.
The Art and Science of Location
We've all heard the adage about real estate – It's all about location, location, location. While that's true, we know there's more that plays into the customer's decision-making process. I'll share some of the things that we're doing from the land perspective to address each of the three-key location components of BMC's product.
For each community, we first consider location in its broadest sense. Our team will evaluate demographic, population, and economic trends. We look at accessibility to job centers, commute corridors, airports, and hospitals. Additionally, we consider schools, surrounding retail, and local amenities. Some of the great locations we're building in today include Granite Bay, Bethel Island, and Sacramento.
Next, location becomes more about the design of the overall site. We work with cities and municipalities to design communities that meet the needs of our diverse customers. We might consider the size and programming of parks, walking trails, and village greens. We think about street layout and design. And about additional community amenities. All these elements play into the community positioning and affordability of the homes we sell.
Finally, the third location attribute is the lot itself. What size and where it's located within the community. Lot considerations might include size, dimensions, orientation, and shape. Each one of these play a role in the layout of the community and the choices that are available to our customers.
It may be overly simplistic to think about our land strategy in terms of city, community, and lot. It is equally an art as it is a science. All elements need to be balanced to meet the needs of our customers and deliver a great experience. If you haven't had the chance to visit one of our communities, I encourage you to do so and see for yourself what we've been up to!
Customer Service and our Core Values
Blue Mountain's Customer Service Department works with home builders and home owners daily. Sometimes they are excited to talk with us and some times they are not. But every interaction we have is guided by our company's core values. Let me tell you how.
Transparency – I always instill in both my office and field teams: Always do the right thing by our homeowners and trade partners. For us, that means efficient and effective repairs for homeowners and efficient and effective performance on new construction start-ups.
Profitability – Efficiency leads to profitability. Maintaining training on new products, revised construction codes, and updated standards is essential to ensuring our profitability.
Leadership – It's the critical component that needs to be firing on all cylinders to have the best results. Effective leaders have passion for a common cause that is larger than they are, and my team embodies this.
Focus and Conserve Resources – Last year, the service team went paperless, with all work orders, timecards, and all job related data being presented and stored digitally. I am proud of this function within my department. The time involved on the front end for set up and training is proving well worth the concerted efforts put forth by everyone involved.
Strive for Amazing Quality — At the end of the day, our team goal is the same as our company's goal. We want our builders and every homeowner confident and happy with our product and our work. Amazing quality lends itself to continual work.
Focus on the Future
Our focus in Communities has been to find unique land opportunities to entitle, develop and build homes. We design our homes based on lot size and extensive research of our buyer profile. Our product ranges from townhomes, to semi-attached, to single-family residences on lots up to ½ acre. We are in markets all over the Bay Area, including Hayward, Bethel Island, Fairfield, Santa Rosa and Natomas.
Communities is gearing up for a year of growth as we expand our Sacramento and Central Valley presence, opening three new communities in Granite Bay, Rescue, and Galt. These communities range from duets to large single-family homes on rolling hills. Continuing our Bay Area presence, we also recently closed a land purchase to build 32 townhomes in Walnut Creek that are walking distance to downtown, and we are also in due diligence on a large site in Antioch for 121 new homes.
We anticipate a good year of selling homes and delighting buyers. We are going to start surveying our buyers throughout the process to ensure we are beating expectations and giving them something to talk about. Referrals are great for everyone; after all, who wouldn't want to pick their neighbors!
You may also know us for our incredible model furnishings sales. We offer all Blue Mountaineers amazing deals on model furnishings as we close out communities. We recently conducted a huge sale at our Fairfield community, Village Oaks, where we sold out three homes worth of furniture in just a few hours. If you missed out, don't worry, there will be more coming soon!
Strive for Amazing Quality
In our industry our customers have many choices of whom to pick to do their work.
The first things they look at are cost, ability to complete the job on time, and reputation.
When we stack ourselves up against the competition there is usually little difference in the tangible factors. Where we have a chance to separate ourselves from the pack is reputation and quality.
If we focus our efforts in everything we do, towards a quality product it will build a reputation we can be proud of and our customers can be proud to sell to their customers.
I, like other Mountaineers, have worked at more than one construction company during my career and what sets us apart from our competitors is our quality. In my role as a Director, I am constantly preaching to my team that no matter what you do for the company, do it well and do it the best that you can. Whether you are receiving, delivering, pulling orders or sweeping the warehouse, do it right, do it well, and do it with amazing quality.
If we can identify those things we do well and that our customers appreciate; then we can create an environment and mindset that allows us to deliver those things at a high level every time. That is what quality is all about. When we deliver quality time after time everybody wins except our competition.
Open and Honest – We always try to do the right thing.
The very first core value for Blue Mountain Enterprises is important in Accounting & Finance – Transparency. Transparency means to operate in such a way that it is easy for others to see what actions are performed. It also implies openness, communication and accountability.
In Accounting, transparency means offering a clear, concise and balanced view of our company's financial situation to our business leaders and shareholders. This is important because the information we provide to our leaders and shareholders assist them in making business related decisions for the organization. Transparency gives our leaders and investors readily available access to financial information that will aide them in planning and/or responding to changes in the economy that may affect our business. Creating a culture of transparency in the workplace is an important key to success.
Creating a culture of transparency at Blue Mountain will not only help us work together in the present but will strengthen the foundation of teamwork in our organization and forces us to work smarter together.
Building Value for Blue Mountain
We are the General Contracting group of Blue Mountain Construction Services, Inc. As an Owner/Builder we design-build senior communities providing our customers with assisted living and memory care. These facilities for seniors range in size from 70 to 140 units per location. The buildings we build and businesses we create are retained and owned by Blue Mountain. We recently completed "The Palms" assisted living facility in Bakersfield and we have other similar development projects underway in Vallejo, Santa Rosa, and Milpitas. We also build market rate apartments and have a small project in downtown Sonoma and a larger project of 146 units starting soon in Lathrop. Future apartment projects are planned for Sacramento and Concord.
We are a small group of 12 employees consisting of project administrators, superintendents, and managers. Our focus is on TEAM building which stands for Together Everyone Achieves More. Training is also a continuing process for establishing policy and procedures for efficiency in our work and in mentoring new employees. We are always looking to improve and get better at what we do. As part of the Blue Mountain family of companies being over 700 employees strong, we enjoy the culture of professionalism and engagement in taking action to implement and communicate our vision as leaders in our industry. Safety, Quality, and Schedule are our priorities in building lasting value for our customers and in building a reputation of excellence for a job well done.
Never Stop Learning
Every day we learn something new whether it is at work or at home. We learn from our co-workers, our family, and our friends. Here at Blue Mountain, one of our Ten Secrets to Success is to Never Stop Learning and we truly believe that helps to set us apart. Our Safety Department has rolled out several new training sessions and we have refocused our energy to ensure that our employees all receive the training they need to safely perform their job. Our weekly tailgate meetings are also designed to provide valuable learning opportunities for safety on the jobsite.
Learning on the job happens through experience, mentorship, as well as formal training. Blue Mountain provides OSHA 10 and OSHA 30 trainings for eligible employees. Our HVAC Apprentice program is an excellent way for new and experienced workers to continue to develop their skills. We recently added a dedicated Technical Trainer who we are excited to have help us continue to grow the HVAC Apprentice program.
We recently completed our first annual employee survey and we learned from all of you that you value our commitment to training and helping those who join the Blue Mountain family succeed. We encourage employees to continue to provide feedback and suggestions. Learning doesn't stop when you leave school and we hope that you all continue to learn new things here at Blue Mountain.
Integrity – Key to Blue Mountain's Success
Integrity is one of the most important characteristics Blue Mountain asks its employees to demonstrate. It is the foundation on which coworkers build trusting, effective interpersonal relationships. A person who has integrity lives his or her values in relationships with coworkers, customers, and vendors.
People who demonstrate integrity draw others to them because they are trustworthy and dependable. They are principled and you can count on them to behave in honorable ways even when no one is watching or even knows about their performance. We should all strive to:
• Work when we are supposed to.
• Show respect to coworkers, customers, and vendors.
• Adhere to company policies and procedures.
• Be responsible. Do what you say you will do.
• Use materials for work and not personal use.
• If you make a mistake, own up to it. Don't let teammates take the fall.
• Work together as a team. This builds trust and shows integrity.
• If you find yourself in a conflict of interest, get out of it as soon as possible.
• Be patient with yourself and others.
• Communicate with honesty and civility.
Simply put, Blue Mountain and its employees have worked hard to build a reputation of delivering reliable services to customers where integrity and work ethic are key to success. Integrity creates a positive work environment and builds trust among
co-workers, customers, and vendors.
Integrity can be summed up in the expression: Say what you mean and mean what you say.
Who Owns a Brand?
Try something for me. Think of a company you have done business with. Think about what you bought from them, why you selected that company, what you heard and saw when you were making the decision to purchase, whether or not you will buy from them again, and how you felt days or weeks later. All of these things combined make up that company's brand. But I ask you another question. Who owns that brand? I mean, they are YOUR thoughts.
When we think of big companies like Nike, or Coca-Cola, or Apple we think about their products, commercials, slogans, and packaging. They own those, they are all trademarked and paid for. But what we think about them, that is their brand and we own that. A company can spend a huge budget trying to get you to buy from them, but one bad experience can sour you on their brand forever.
Let's put the shoe (or soda bottle or iPhone) on the other foot. How do we impact the Blue Mountain brand? Every company vehicle, logo, t-shirt, radio ad, special event, and Facebook post can remind customers of who we say we are. But every home built, building constructed, or furnace, air conditioner, piece of gutter, faucet, fire sprinkler, or solar panel installed can make a bigger impact on what they think of us.
So, how many marketing people does Blue Mountain have? Well to me every employee represents the company in everything we do every day. We have 600+ people working on branding the company to our customers, to each other, and to the world.
Everyone Needs Motivation
Everyone needs motivation, and it's everyone's responsibility to provide it, from the CEO to the guy in the field.
Here are five ways we can all motivate one another – Attitude / Recognition / Challenge / Expectations / Big Picture
Share a good attitude. If others see that you have a good attitude, some of that may rub off on them. But even if you work hard; if you don't have a good attitude, they probably won't either, and it will have short- and long-term consequences.
Recognition of good work. The sad truth is most employees don't receive enough recognition and those who do, don't receive enough of it. People want to be recognized for their hard work. If people are getting recognition at work, that may be the only place they're getting it. Be free with praise.
Challenge to improve. Management can do this by giving employees increasingly more job responsibility. Employees can do this by requesting more difficult job tasks. Challenge yourself to get out of your comfort zone and strive to learn something new.
Provide clear expectations. Supervisors need to outline exactly what they want employees to do and the results they want them to achieve. Employees should ask smart questions at the time the direction is given to minimize misunderstanding.
Explain the big picture. In every company everyone should understand the big picture, and everyone should see that they are playing a significant role in it. It's one thing for me to tell an employee 'Go take these materials here and install this system in lot 231.' It's another to say this is going to be a family's home so let's get it right.